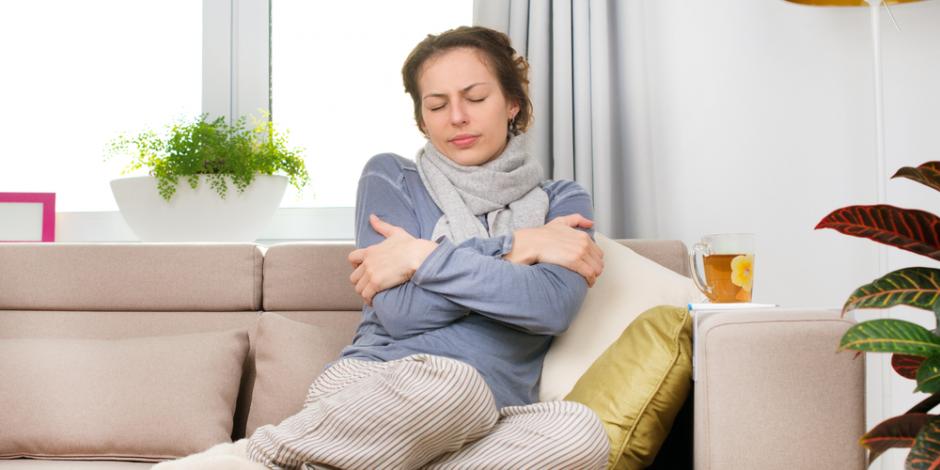 When the temperatures drop during the winter here in Massachusetts, they drop hard. So when homeowners head to the thermostat to turn the heat up, the countdown begins: how long before I can feel my toes again, or take that extra layer off, or enjoy a cup of coffee without it going cold in a matter of minutes?
So what happens when you are waiting for your furnace to kick in? It can be easy to blame your furnace or boiler — and there may be a reason to but there are a few other boxes to check off the list when it comes to your home performance before you start thinking your furnace is broken. Here's what Mass Energy Experts wants you to know about what could be keeping your house cold while the heating is on.
Insulation
Just down the road at Boston University, energy modeling was used to determine the impact of insulation on underinsulated homes across America in a study done in 2015. One of the more important takeaways was that "insulation has a three times greater impact on the average home's energy and comfort than windows or doors do." 
The insulation throughout your home — in the attic, in the crawlspace, and in the walls — is there to slow down the heat that wants to slip in and out of the materials that make up your home's construction. In more historic homes (of which there are many, here in the Bay State!) insulation can easily be forgotten. This means that insulation in old house walls and attics may not be up to par with today's standards, or the insulation has deteriorated since you moved in. 
So what can you do if your insulation is old and ineffective? Step one is to remove the old insulation with a trusted insulation contractor, then have the right type of insulation re-installed. Fiberglass batt insulation (the fluffy pink stuff) used to be the go-to standard for insulating homes, but now homeowners have more options, like environmentally friendly cellulose insulation, spray foam insulation, and more. 
Insulation upgrades qualify for discounts up to 75% after qualifying with a Free Energy Save Energy Audit from Mass Energy Experts!
Air Sealing
There is one more hidden home performance blunder that can have your home feeling much colder than it needs to throughout the winter — the tiny holes, cracks, and gaps throughout your home that are allowing the winter air to seep into your living space. Insulation may be one of the most effective home performance upgrades you can get for your home, but proper insulation would be significantly less effective if these hidden holes are not sealed up properly. 
Locating these gaps and sealing them up using an expanding spray foam material is called "air sealing" (and not to be confused with the spray foam insulation that doesn't qualify for Energy saving rebates).  Air sealing helps you improve the energy efficiency and comfort in your home while reducing the outdoor contaminants present in your breathing air. 
Air sealing qualifies as a complimentary service under the Energy Save rebate and incentive program (so you don't have to pay a dime for it).
Heating Equipment Issues
Once you have ruled out that insulation and air sealing are keeping your home from true home comfort, it is possible that your furnace is the culprit. One of the most common issues we see with furnaces throughout Woburn, Waltham, Lowell, and beyond is improperly sized equipment for the square footage and heating load of your home. 
Have you added a room or made changes to the layout of your home since moving in? Your heating system may no longer be optimized for your heating needs. With a Free home energy assessment from Mass Energy Experts, we will first test your heating (and cooling) equipment for combustion safety and determine if your equipment is properly sized for your home. We may also recommend installing supplemental heating equipment, like air source heat pumps, depending on the need — which can also qualify for Energy saving rebates.
How Can You Know? A Free Home Energy Assessment
Mass Energy Experts specializes in what we call Free home energy assessments. Why do we call them that? Because they are at zero cost to you! With the customized energy results from your assessment, you can qualify for impressive savings on your home performance upgrades. So if you are feeling cold in your own home this winter, and are a National Grid or Eversource gas or electric customer, we can help you determine the right upgrades for your home, and save you on the cost of implementing them. So if you are looking to save energy and money, without having to reheat your coffee cup and layer up at home, schedule a Free home energy assessment before it gets too cold!  
Tired of layering up in your own home? We can help find the cause of your home heating perils. Schedule a Free home energy assessment with Mass Energy Experts — call (617) 933-9094 or

get in touch, here

.